I am on my way to re:publica Berlin. In preparation for that, I scanned the programme and realized quickly it is tl;dr. My conference experience will likely be as the years before: session by session, day by day, not so much planned out.
After missing last years conference I am looking forward to this years edition.
What is the re:publica motto this year?
This theme is an excellent choice! Short form content is on the rise for years, social media kills our attention span and awards high publishing frequency. There are many indicators for that, not only in social media:
Social Media: A video watched for 3 seconds counts as a view
Storyfication: Quickly tap through content in vertical format.
Twitter: The purest TL,DR platform is perfect to distract yourself and not helping to go in-depth (who clicks on links on Twitter and reads the article shared?)
SEO: Don't write long paragraphs, it's bad for SEO. Readers want to quickly scroll content aka are not spending more than 15 seconds.
A book called Deep Work is a bestseller, and it basically tells you to put your phone in silent mode and block dedicated time to get lost in actual work.
And last but not least: United States is run by a TL,DR president
In short, large parts of the web are run on bite sized content and we live in TL;DR times.
TL;DR is a fun statement to make, it's usually used for making one of the following statements:
I am supporting the headline of the article I just shared
I am making a joke: "War and Piece TL;DR"
I want to support this but do not want to get angry comments about it. Just to be sure I add tl;dr
#longreads against tl;dr
Formats that condense, recommend, categorize longreads are on the rise for years now. The hype around newsletters, podcasts, and the #longread tag can be seen as the opposing trend to tl;dr. People want to go in-depth on lots of topics, but need services that pre-select content for them.
Here are some of my go-to sources.
Techmeme Ride Home Podcast
The Friday edition of the Techmeme Ride Home podcast features longread suggestions.
Daniel Miessler Unsupervised Learning
I am a paying subscriber at DanielMiessler.com (RSS), but every other podcast episode or newsletter edition is for free.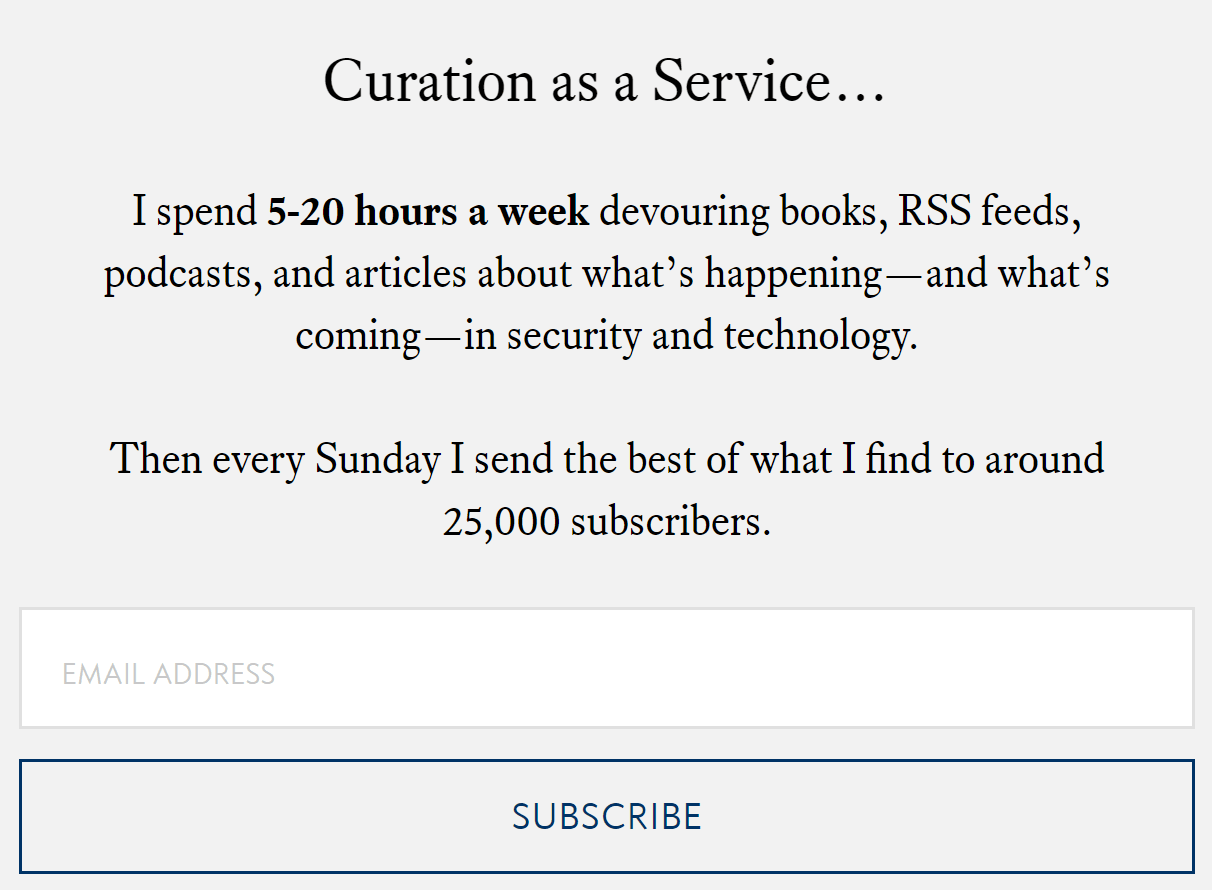 Longreads.com
Automattic bought longreads.com years ago. It's a great resource (RSS) to discover longreads on all sorts of topics.
RSS reader Feedly
I spend more time in Feedly then on Twitter. That leads automatically to more time reading and less time scrolling. It's a pity that RSS is marked as old school and no longer hip.
About re:publica
If you never heard about re:publica, Twitter is a good way to get impressions of the conference in TL;DR format. All main stages are live streamed, but there is lots of great content on YouTube from last years conferences.
I am at re:publica Sunday to Wednesday, and I am up for a chat over Weißweinschorle.
What are your sources for longreads, your tricks to go in-depth?